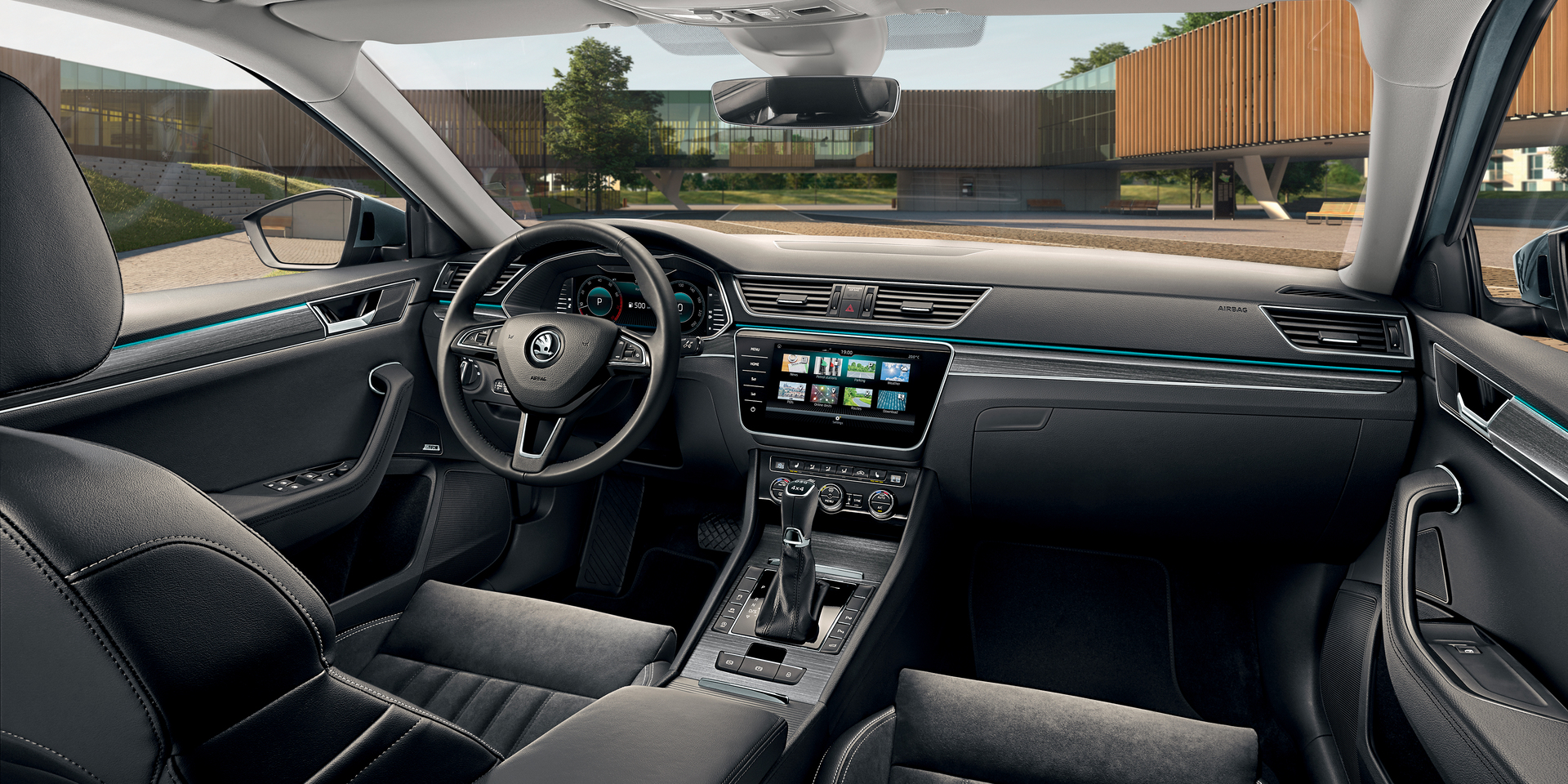 PERFECTLY FITTING DESIGN
The revision has seen the SUPERB's design undergo minor retouching
to make the car as a whole flawless.
The end result is an iconic design purring with dynamism and grace.
ROOM FOR EVERYTHING IMPORTANT
The ŠKODA SUPERB's wealth of interior space
is a world unto itself. Besides the exquisite comfort
for all passengers, there are enormous amounts of room
to ensure unparalleled practicality.
MAXIMUM PASSENGER COMFORT
There is wide-ranging equipment designed to spoil
passengers front and back on their travels.
INSPIRATIONAL SAFETY
When it comes to safety the ŠKODA SUPERB makes no compromises.
As such, many of the revised model's innovations have centred
on drive-assist systems to offer numerous cutting-edge functions.